Change is all around us and is accelerating constantly, and it feels that way.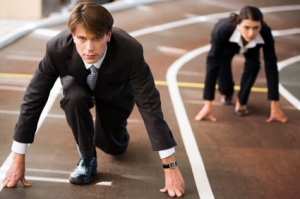 However, driving positive change in a desired direction does not simply happen, and in many businesses I have seen inertia is a more prevalent state of affairs. Thoughtful, positive change to start or grow a business, or to turnaround business decline requires a high level of focused energy and effort.  But how does a business owner find the time and resources to do this,particularly in a small business where there is never  enough time or money?    Based on my experience working with businesses in the Dayton and Cincinnati region of Southwestern Ohio, I have seen many companies who have found that a business coach is an economical and effective way to move their organization in the desired direction.  
I am often asked, "What does a business coach do?" and "How can a coach help me".
There is no simple answer since each coaching project is unique, even within a single company.  That is why I shy away from using standardized cookie cutter systems, one size does not fit all in coaching. A coach, whether it is in business, career development, sports or any other activity does the following things:
Assists in defining a vision of a desired outcome – 

a winning season, increased sales or profit, etc.

Provides an objective and frank view of the current situation –   

external and internal factors impacting the organization

Facilitates a systematic process to analyze the current situation and identify factors 

that can move the organization from the current state to the desired outcome. 

Guides the organization to agree on the actions to be executed and set  measureable goals that will be used to evaluate progress to the desired state
Establish accountability of the individuals in the organization to perform the actions they are responsible for, and encourage modifications to the plan where needed.
In this process, the value a coach provides becomes apparent.  An effective coach provides:
A clear view of what is important and what is not drive change in an organization, thereby assisting the organization to focus the available resources in the most efficient way.
A results focused environment where politics, personality, and opinions are replaced by fact based analysis, open communication, decisive decision making, and focused action.
Insights from a perspective from outside the organization based on broad experience
A system of measuring results that provides feedback on what is and is not working.
This explains what a coach does, but there is another side to the equation of effective goals based coaching, and that is the organization and people the coach is working with.  That is the subject of our next article on the secret of how to use a coach effectively.
As a small business owner himself, Art Helmstetter understands the challenges his clients face in today's challenging marketplace.  At the same time, with a career as a manager, marketer, and strategist in large companies, he provides a unique set of tools to help the people he coaches. To understand how coaching may be able to help your company, contact Art at  art@ohiobusinesshelp.com or 937-985-4317.