How Leadership Coaching Helps
Leadership coaching helps clients become better leaders while increasing their management capabilities.  This helps managers overcome the three challenges that we have seen all leaders struggle with.  The three challenges are that:
People are not objective about their performance
Few people are born with the expertise necessary for business success
Most people find it hard to hold themself accountable
Our leadership development tools help clients improve their business performance in a systematic way that is non-threatening and highly effective. We address both hard business situations and help leaders develop strategies and tactics to develop the soft skills needed to lead and motivate people they manage.
Assessment + Leadership Coaching = Success
Used together with face to face leadership coaching, our analytical tools help clients become more effective leaders. We focus our clients on the central elements necessary for superior business performance in new and existing businesses. Leaders who start a business need to understand their motivation, assess their ability to manage all of the functions of their business, and be sure they have a good business plan to execute against. We also help business owners and nonprofit leaders to determine what personal management skills they need to develop to achieve a successful small business or nonprofit organization.
No Cost Leadership Coaching Session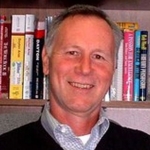 FEATURED LEADERSHIP COACHING RESOURCES